Rishi Sunak urged to scrap stamp duty for most homes by Tory MPs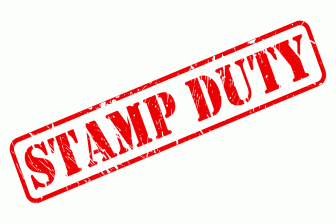 Stamp duty should be scrapped for the vast majority of homes, more than 50 Tory MPs have told Rishi Sunak.
The Conservative Growth Group of backbenchers wants the "unfair" tax to be scrapped for purchasers who intend to live in the property – but not for second homes.
The group is drawing up a paper which identifies the levy for making it harder for Brits to get a foot on the property ladder.
Chair and ex-cabinet minister Ranil Jayawardena told the press this week that stamp duty is "not at all Conservative and not very British".
He said: "We should be making it easier for people to get on and up the property ladder at an early age, and to climb down the property ladder in later life.
"People buy their home out of taxed income. Why double tax them for buying what for almost everyone is their biggest purchase?
"It punishes first-time buyers and second-steppers alike and makes it much more difficult to join the home-owning democracy."
The Growth Group – largely made up of Liz Truss' former supporters – will also demand one million more homes are built in London.
Last week the group called on chancellor Jeremy Hunt to slash Inheritance Tax.
A Treasury spokesman said: "We've cut stamp duty on 98% of all properties and just under half of all purchases pay no stamp duty at all.
"Stamp duty is an important source of government revenue, raising £14bn in 2021-22 to help pay for the public services like the NHS, police and schools."
Source - https://propertyindustryeye.com/rishi-sunak-urged-to-scrap-stamp-duty-for-most-homes-by-tory-mps/