Standard Lettings Service (Tenant Find Only)
Johnsons and Partners Estate Agents will arrange:
Advertising and marketing of the Property.
Rightmove, Zoopla and Prime locations property portals.
Digital photographs
To Let board (If required)
Tenant qualification
Accompanied viewings
Referencing of prospective tenants via the services of a recognised credit-referencing agency to ascertain applicants' suitability.
Arranging of an EPC, Gas Safety Certificate, Electrical check and Legionella Assessment if required (Payable by the landlord) 
Ensure that the landlord and tenant sign an appropriate tenancy agreement.
Collect and transfer the initial rent (minus any fees) and deposit into the landlord's nominated bank account. No deposits will be held by the agency, landlord must take compulsory steps to holding the deposit.
The landlord will provide their own inventory of the property, or instruct Johnsons and Partners Estate Agents to arrange an inventory (Payable by the landlord)
Tenant Find Only Fee: £250.00 VAT Exempt (unless under promotion or otherwise stated)
Fully Managed Service
Johnsons and Partners Estate Agents will provide the services stated in Standard Lettings Service as well as the following;
Deal with day-to-day management of the property
Arranging any maintenance work to be carried out on the Landlords behalf
Property inspections 
Arrange for annual gas safety inspections to be carried out at the landlord's expense
Arrears process
Collection and distribution of monthly rent received via PayProp
Monthly account documentation via PayProp
Same day payment via PayProp
Insurance options available on request
Deposit holding via the DPS
Full managed set up fee: £200 with a monthly management fee of 7% (No VAT to be added)
Deposit Protection: CMP -  https://www.clientmoneyprotect.co.uk
Deposit Handling: DPS - https://www.depositprotection.com
Client Money Protection
CMP is a Client Money Protection Membership Scheme for Property Agents to protect their clients' money against the theft or misappropriation of the client money by the Member's owners.
Johnsons and Partners are a member of Client Money Protect, membership number: CMP002558
For more information please visit: www.clientmoneyprotect.co.uk
Deposit Protection Scheme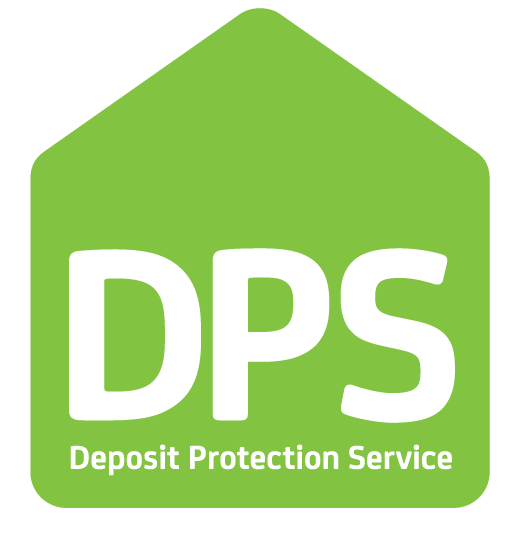 We keep deposit money safe for letting agents, landlords and tenants. Our free Custodial scheme is fast and efficient, and we also provide a competitively-priced Insured scheme. With over ten years' experience of protecting tenancy deposits, we're the home of deposit protection.
We're authorised by the Ministry of Housing, Communities and Local Government to provide tenancy deposit protection in England and Wales.
We've been providing free Custodial deposit protection since April 2007 and Insured deposit protection since 2012.
For more information please visit: www.depositprotection.com
Sales
Our sales service only ends when we hand the keys over to the new home owner.
An honest and free property appraisal
No hidden costs
No minimum fee
Short agency agreements  
Free EPC (When required)
Free Floorplan
For sale board (if requested)
Accompanied viewings (7 days a week if needed) 
Digital photography
Property exposure via Rightmove, Zoopla, Prime locations, additional property portals and Social Media
Buyer qualification
Regular interaction and feedback
Sales progression
Tenants
Applying for a property - Once you have viewed the property and have applied using our full application form, we will speak to the landlord on your behalf, running through your offer. If you are then accepted (subject to referencing) there will be application fees payable before we can carry out any references and credit checks. Once this is paid we will instruct our referencing team, Lettings Hub to email you their application forms. In order for the referencing to start, you will have to fill in the online application form with Lettings Hub to the best of your knowledge. You will need 3 years' worth of previous addresses, your current/previous landlord details and your employers' details.
To pass the referencing, your income will need to be at least 30 times the monthly rent. If this isn't the case, you will need a guarantor upon the landlords' request and advisement.
Unfortunately, any bad credit such as CCJ's, IVAs and bankruptcies which have not been discussed previously (and accepted on the landlords' discretion) will result in your referencing coming back as failed. It is then up to the landlord whether they would like to continue with the let.
Guarantors will need to be UK residents and will need to be earning at least 36 times the monthly rent. Your guarantor will also be fully referenced and credit checked.
Fees
All ongoing rent payments will be payable via standing order.
Deposit will usually be one months rent + £100 unless the landlord specifies different.
Application Fee – Payable by a Tenant upon an application being accepted by the Landlord, at which time the referencing and contract preparation will commence. The fees are: £200.00 for a single Tenant, £250.00 for up to two Tenants and an additional £30.00 per Tenant (over 18 only) thereafter (all fees are VAT Exempt). The application fee is NON-REFUNDABLE, this will come into effect if the referencing criteria is not met or you decide you no longer wish to proceed with the application after referencing has commenced. The application fee covers the cost of Tenant referencing, contract preparation and all associated administration duties.
Guarantor - £30 (no VAT to be added)
Pet Deposit – this is not a fee, this is added to your deposit which will be returned to you subject to dilapidations at the end of the tenancy. £100 per pet (no added VAT).
Extension Fee – When you come to the end of your fixed term tenancy we will negotiate the two options with you. You will have the option to go onto a rolling month-by-month agreement with the same tenancy agreement or you can sign a new fixed term tenancy agreement with your landlord which would incur a cost of £100 (no added VAT)
Arrears – If you are in arrears for more than 14 days, and have been chased, you will incur a cost of £30 (no added VAT)